The Martin Luther King Jr. Memorial

In  2006 Artist Ron Petitt was commissioned by the City of Beaumont Texas to create a life-size bronze sculpture of the late Dr. Martin Luther King Jr.   On January 19, 2008, the sculpture was unveiled and the new Martin Luther King Jr. Memorial Park was dedicated.

Copyright 2006-08 Ron Petitt

r.petitt@att.net

PO Box 1992 Loveland C0 80539

970-402-1950


Scroll down for photos of the life size clay figure, and the bronze casting process.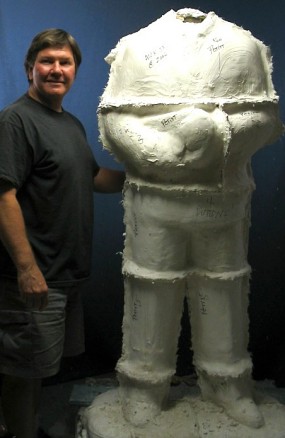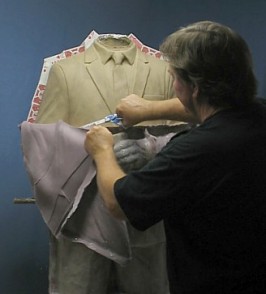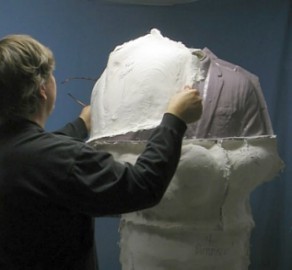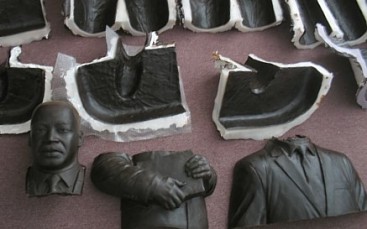 THE BRONZE CASTING PROCESS

AA silicone rubber mold is applied over the

life size clay sculpture.  (The head is cast seperately).

After the rubber mold is finished, a plaster  "mother shell" is applied to act as support for the rubber mold.

The cured "mother shell" is removed.

Then the silicone rubber mold is carefully removed in sections.

The rubber mold sections are placed back inside the individual plaster mother shells and a special wax is poured into each one to create a positive of each piece of the original sculpture.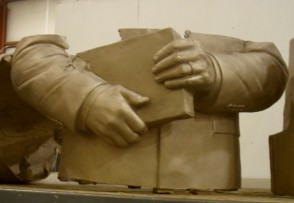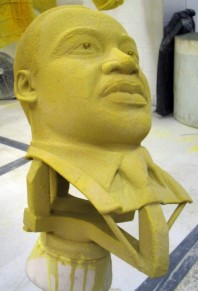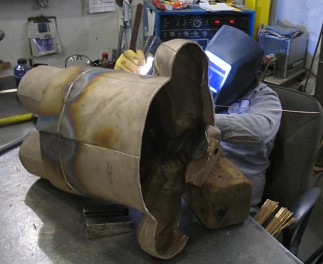 Each wax casting is then dipped into several coats of  a

special ceramic liquid and allowed to air dry.  The pieces are then placed into a special high temperature oven that bakes the coating into a hard ceramic shell and melts the wax, leaving a hollow mold for the molten bronze to be poured into.

After the bronze cools, the ceramic shell is chipped away and the individual bronze pieces are examined for imperfections.

The sections are then aligned and welded together.  This process continues until the sculpture is assembled to the satisfaction of the artist.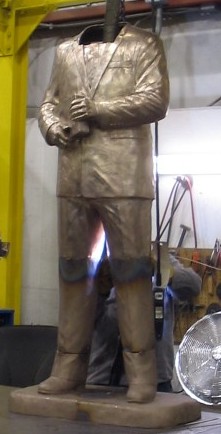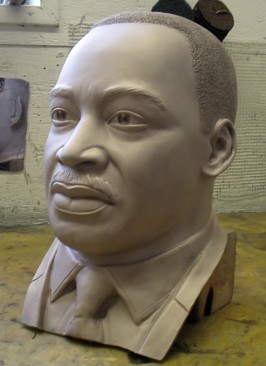 Special care is taken to protect the quality and detail of the sculpture's head.  This photo shows the bronze casting in it's finished stage.  After the body sections are welded together and the detailing is completed, the head is welded on and the entire sculpture  given a final going over to check for any defects.


The sculpture is sandblasted to remove any contaminents and prepare the surface for the chemical finish (patina).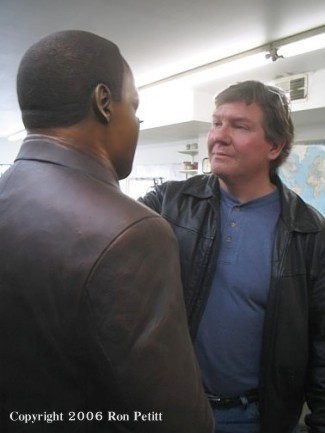 Artist Ron Petitt puts the final touches on the completed

Martin Luther King Jr. bronze sculpture.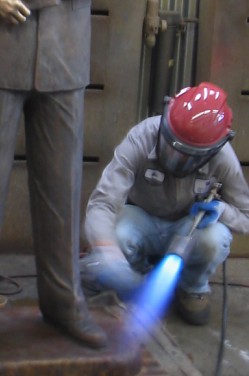 The bronze sculpture is heated and a mix of special chemicals are appled and buffed back to attain the final finish.  The sculpture is then sealed with a coat of clear lacquer.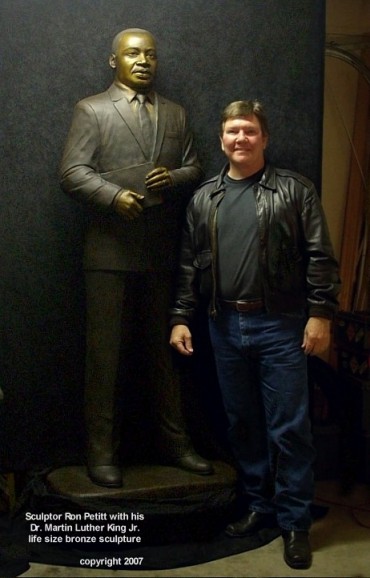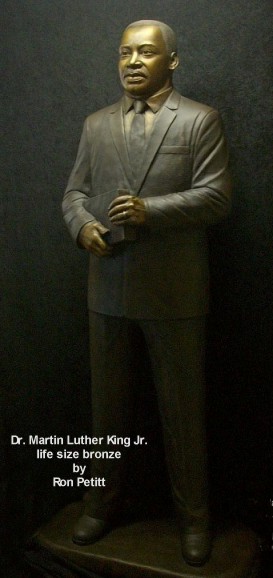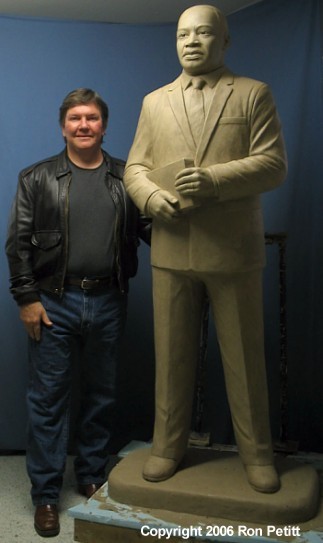 Artist Ron Petitt with his completed life size clay sculpture of Dr Martin Luther King Jr.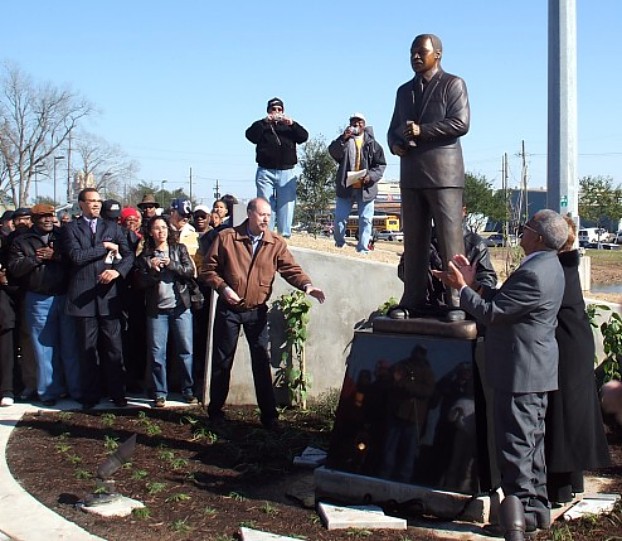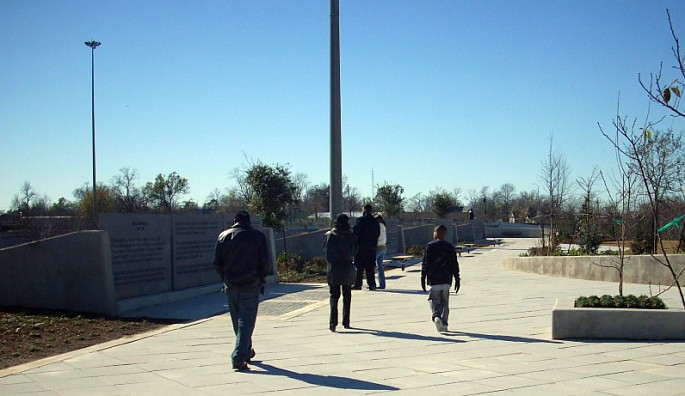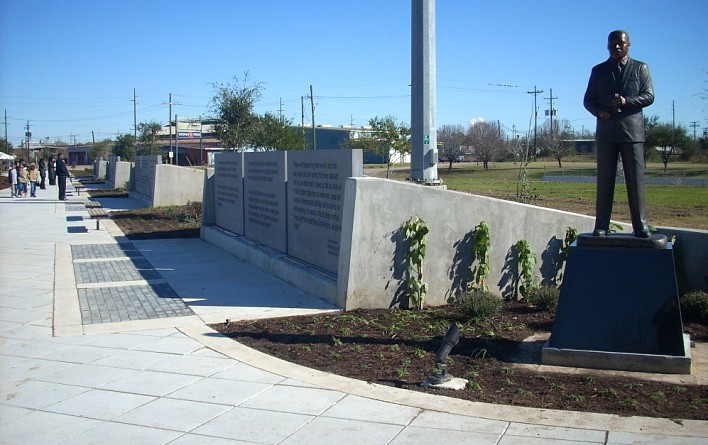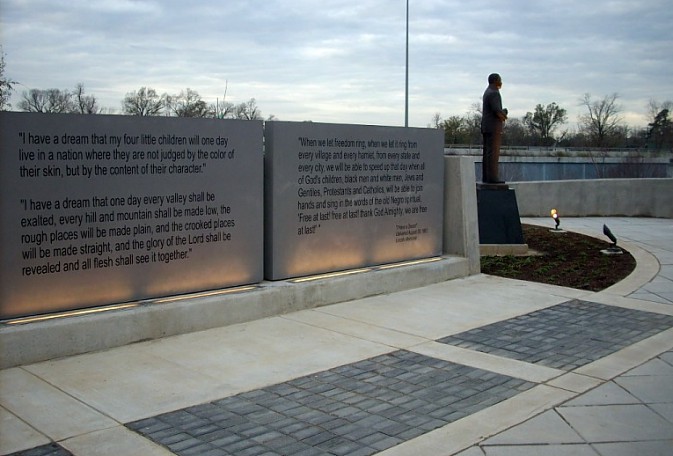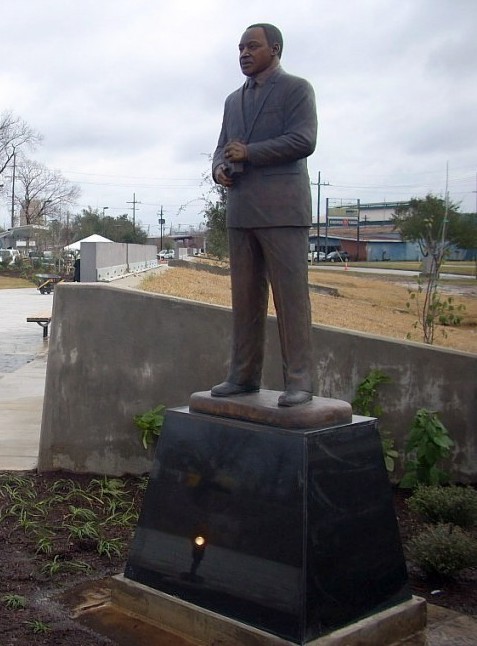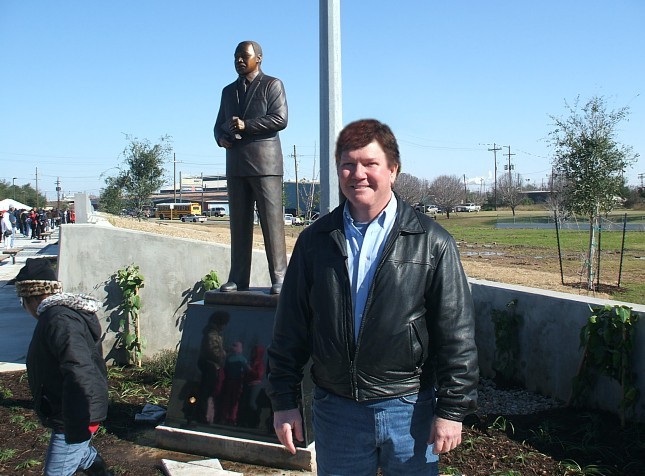 Artist Ron Petitt standing with his sculpture of Dr. Martin Luther King Jr. 

                                                                                                                   Photo courtesy of Karey Robinson